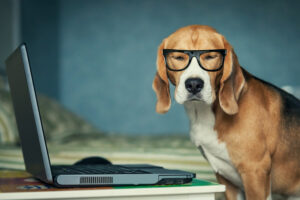 Dr. Rico Mace, CEO of Orman Guidance, discusses employee engagement and benefits with Kevyn Burger, freelance broadcaster and writer in Star Tribune article.
The non-profit struggle is real! Low-cost, or even free, employee benefit plans are on the minds of non-profit decision-makers. Unlike most of their corporate counterparts, these social service organizations unlikely have the ability to keep people more than a few years on the basis of compensation. Some nonprofits are implementing creative perks such as bring your dog to work EVERY DAY. Surprisingly, you will read in the comment section following the story, that workers are emotionally divided on the topic. Dog lovers beware.
Dr. Mace mentioned that the decision-makers at Orman Guidance try to help non-profits alleviate total costs of operations. Each year, Orman Guidance partners with non-profits. Adjusting project costs ensures that non-profits can have access to our sophisticated research tools – just like their corporate counterparts. In reality, it comes at a cost in the ROI, but the Orman Guidance team is convinced that it is the right way to run a for-profit business in a world where not everybody has the same advantages.